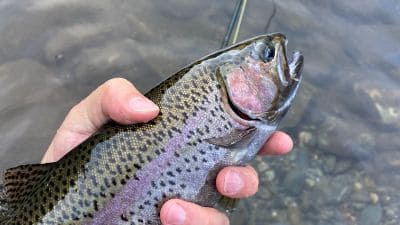 Did you know that before, during, and after the rain can be some of the most productive fly fishing periods? I'll explain what to watch for, proper techniques, and the right fly patterns.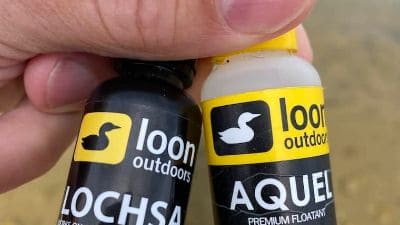 If you're not carrying fly floatant in your pack, you're not reaching your full potential as a fly angler. I've used many different products, but one stands head-and-shoulders above the rest.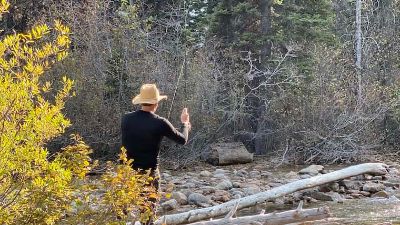 I'll explain to you the most productive techniques I've found for fly fishing the BWCA (Boundary Waters Canoe Area) on the northern border of Minnesota. Northern pike and smallmouth bass abound!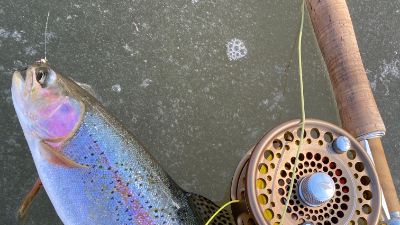 Yes, you can ice fish with fly patterns, and if you're hardcore you can even use a short 6-foot fly rod. But, regardless of your rod, these flies always work well under the ice.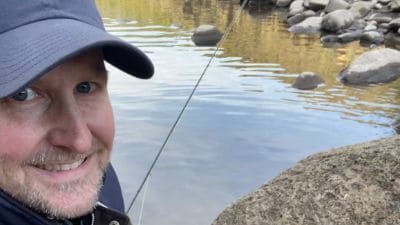 I've fished the Middle Fork of the American river many times, and have caught many fish there. I'll explain the techniques that work, the best fly patterns, and interesting stories of what I've seen.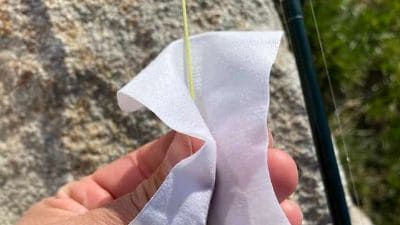 Most anglers I know don't clean their fly line very often. In the past, I rarely did. I'll explain exactly why it's vital that you clean your fly line regularly, as well as signs that you need new line.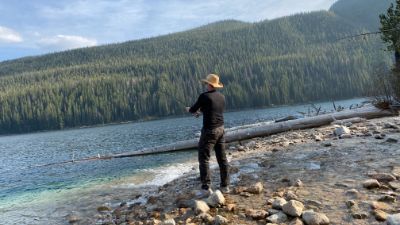 Some of the best fly fishing is found in remote areas that require a hike of several miles. I'll show you several methods for securely packing your fly rod for these types of treks through the wilderness.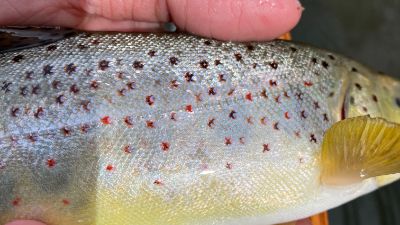 Brown trout patterns are like fingerprints, no two are alike. Some have only black spots, some black and red, and some even have blue spotting. This article is dedicated to covering red-spotted browns.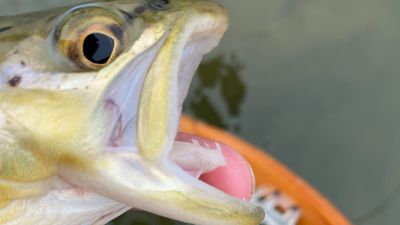 Trout are opportunistic predators, and their diet does include amphibians. In this article I explain the species of salamander trout consume, at what stages, and where they can be found.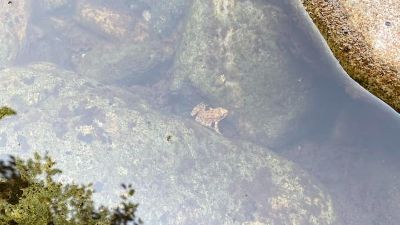 Trout, especially rainbows and browns, will relish the chance to eat frogs. In this article I explain the species of frogs (and tadpoles) trout consume, at what stages, and where they can be found.
MORE FREE CONTENT ADDED EVERY WEEK!