A Fly Angler's Review: The Feather Thief
November 27th, 2022
The full title of this book is: The Feather Thief: Beauty, Obsession, and the Natural History Heist of the Century.
If I hadn't mentioned it was a true story, you'd naturally have assumed it was a work of fiction by an author with quite an imagination, and maybe too much time on his or her hands.
The author, Kirk Wallace Johnson, enjoys fly fishing in his spare time. He admittedly only gets out a handful of times each year.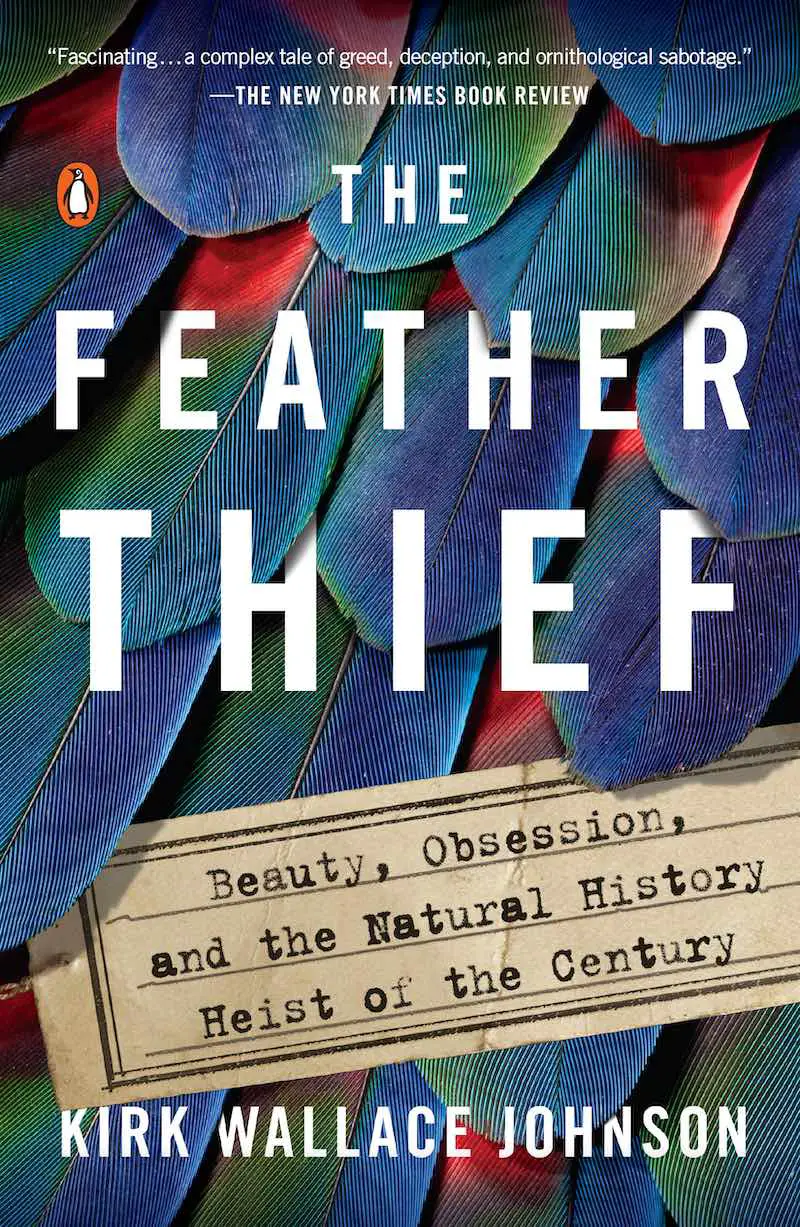 One day while chasing trout in the waters of New Mexico, his guide told him a fascinating story about a young fly-tyer in his early 20's who stole exactly 299 nearly priceless exotic bird skins from the Museum of Natural History in Tring, England.
The heist was as low tech as you can possibly imagine. Edwin spent three hours in the museum during the theft.
Johnson was beyond intrigued by this tale, and spent the next few years of his life obsessively chasing down the true story. He'd find evidence that the authorities never discovered, and would arrive at conclusions that peeled back the onion on what really happened.

The thief, Edwin Rist, was an American living in England while studying the flute at The Royal Academy of Music. His plan was to graduate and secure a position as a flutist with the Berlin Philharmonic. At the same time, he was also considered by many to be "the future of salmon fly tying," due to his remarkably impressive tying skills.
The extremely rare stolen feathers were put up for sale nearly immediately by Edwin, primarily on eBay and the Classic Fly Tying website. The illegal feathers were sold to an unsuspecting (or perhaps not?) few who would use them to create elaborate Victorian salmon flies, which often take up to ten hours each to tie. The detailed tying recipes for these salmon flies are 100-150 years old.
It certainly appeared to be a situation where the buyers looked the other way, considering the feathers were listed on CITES and could not be trafficked.
Each of Edwin's colorful feathers would sell for up to $90, and the entire haul was valued at over $1 million. Some of the resultant salmon flies sold for thousands of dollars each.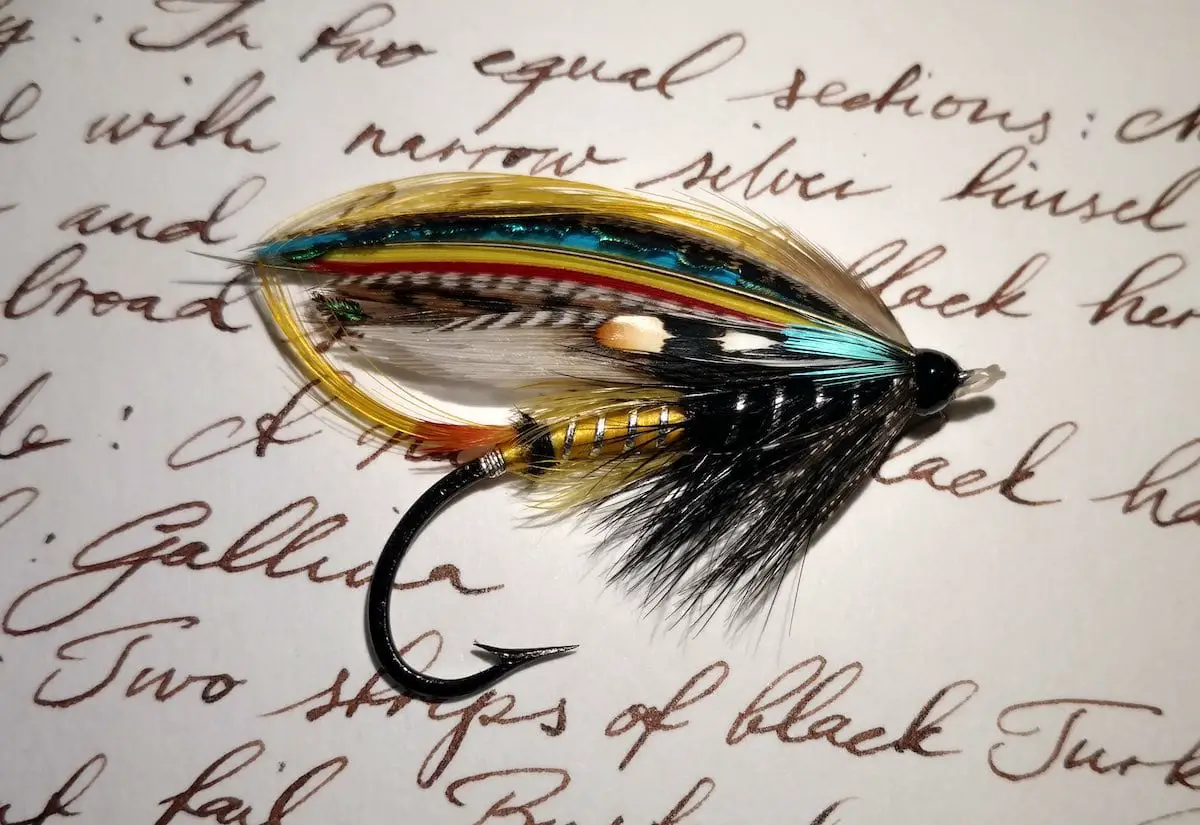 Feathers were, over a century ago, a major fashion statement in Europe and the United States. Over a period of time, the price of certain exotic feathers was higher than that of gold (weight-based). Myriad opportunistic hunters raked through rainforests, capturing and killing millions upon millions of colorful birds in order to harvest their feathers. Unfortunately, it led to the extinction of many bird species.
Strangely, many in the advanced salmon fly tying community don't even know how to fish. Instead, they consider their flies beautiful pieces of art.
I won't give away any spoilers, but when you read about what ended up happening to Edwin as a resuilt of the heist, you won't believe it. It's preposterous.
Years later, the author eventually convinced Edwin to sit down with him for an interview, which ended up lasting eight hours. This in turn led to another discovery that took the author farther down the rabbit hole.
Here's a picture of a living greater bird of paradise, one of the featured bird skins in the heist. Photo courtesy of the author.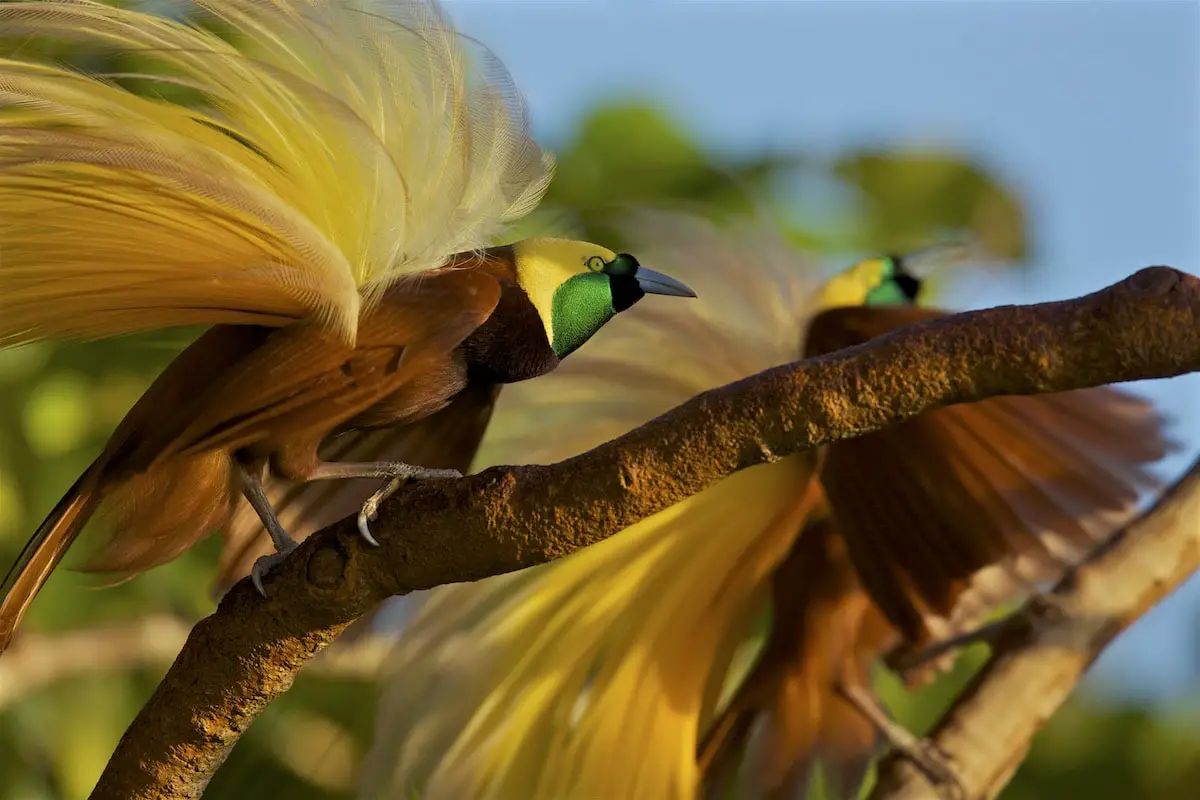 There are some who zealously proclaim that Edwin's theft was an unmitigated travesty against mankind and science. It's a bit over-the-top, and I'd suggest it's a response that lacks context.
It's worth mentioning that the museum hadn't even noticed the feathers were gone. They knew there was a break-in, but they didn't notice anything was missing. They considered auditing their inventory, but decided against it.
But, that's my personal opinion.
If you're a fly angler, you'll definitely have a special appreciation for The Feather Thief. If you're a fly tyer, even more so.
You can get a softcover, hardcover, audio, or Kindle copy here.
All photos in this article are courtesy of the book's author, Kirk Wallace Johnson.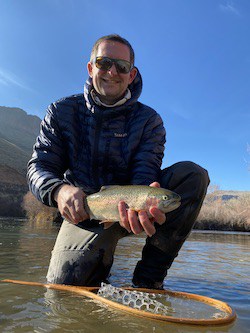 About the Author
My name's Sam and I'm a fly fishing enthusiast just like you. I get out onto the water 80+ times each year, whether it's blazing hot or snow is falling. I enjoy chasing everything from brown trout to carp, and exploring new waters is something I savor. My goal is to discover something new each time I hit the water. Along those lines, I record everything I learn in my fly fishing journal so I can share it with you.