THE BEST FLY ROD WARRANTY
Nov. 12th, 2021
 
I've got news for you. You're going to eventually break one of your fly fishing rods. It's just going to happen, despite your best attempts at being careful.
When it does, you'll suddenly be intensely interested your fly rod warranty. You remember, that small card of text printed in size 4 font that came with your rod that was promptly thrown in the trash?
Some people wonder why fly fishing equipment can be so expensive—well, the best rod warranties are often amazing and convenient, which accounts for a chunk of the price.
If you're about to buy a fly rod and want to know which businesses stand behind their products—you've come to the right place. I've owned rods from all of these companies, and have already gone through the warranty process with some.
In the below article, I'll describe the best fly rod manufacturer warranties and guarantees, along with contact information for when you (inevitably) snap your rod.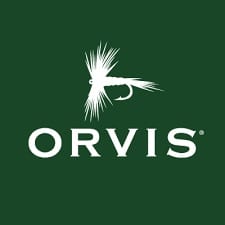 Orvis Fly Rod Warranty
Orvis fly rods come with a 25-year warranty, no questions asked. Literally, that's the wording on their guarantee. Their rods are all made in the U.S.A.
This applies to the following fly rod models:
Helios 3
Helios 2
Helios Access
Zero Gravity
Hydros
T3
TLS
Recon
Superfine Glass
Superfine Carbon
Clearwater
Clearwater II
Clearwater Frequent Flyer
Mission
Custom rods
Fly rods that are not covered (other than from manufacturer's defects):
Frequent Flyer series (purchased prior to January 2014)
Streamline
Encounter
You can step on your rod, drive your boat trailer over it, or drive away with it on your roof. In other words, it doesn't matter if it's a manufacturer defect, or simply your fault—it's covered.
What does "covered" mean?
Orvis will either repair your rod, or replace it with a newer model of at least equal value.
The Orvis fly rod warranty is not transferrable, and only applies to the original owner.
The average turn-around time for an Orvis fly rod repair is 4-6 weeks.
Depending on the model you purchased, you'll either need to send in your entire rod, or just the broken piece. They'll let you know.
There's a "handling" fee of $60 for the repair, and you'll be responsible for return shipping costs as well. The repair will be done at their Manchester, Vermont headquarters.
Orvis will email you when your rod is repaired and on its way back to you.
If your rod is a one-piece, or is made of bamboo, give them a call directly at 1-800-548-9548. Bamboo fly rod repairs take 6-12 months.
Orvis' fly rod warranty is excellent, and I can personally attest to the quality of their rod lineup.

Sage Fly Rod Warranty
Sage offers a lifetime warranty on their fly rods, against defects in materials or workmanship. This guarantee only applies to the original owner, and is not transferable
Sage doesn't cover rod breakages that are the result of accidents such as shutting the vehicle door on your rod (super common by the way). However, Sage does repair rods when it's your fault for a modest fee (keep reading).
Sage reserves the right to determine if a repair or replacement is covered by their guarantee.
The warranty applies to fly rods with a serial number beginning with the letter "A" and higher. This includes double letters such as AA, AB, etc.
Sage is owned by Far Bank Enterprises and is based in Bainbridge Island, Washington.
As I mentioned earlier, if you break your fly rod and it's your fault (not a defect), Sage will repair it for a fee. The cost is based upon the age of the rod. If the rod is no longer made, Sage will replace it with a rod of equal or greater value for a fee.
Missing rod sections are $150 per section (ie. if you lose a section).
If the rod is a currently made model, the repair fee is just $30 for U.S. customers, $55 for Canadian customers, and $50 for other international customers.
If the rod is "recent," meaning it's not currently made but was made within the last ten years, the repair fee is $85 for U.S. customers, $85 for Canadian customers, and $105 for other international customers.
If the rod is "classic," meaning it's been at least ten years since it was produced, the repair fee is $175 for U.S. customers, $150 for Canadian customers, and $195 for other international customers.
The fees seem all over the map (less expensive for U.S. customers, then equal with Canadian customers, then less expensive for Canadian customers). It doesn't matter though, it's a very good guarantee.
Here are the "current" fly rods at Sage:
Dart
ESN
Foundation
Igniter
Pulse
Salt HD
X
Trout LL
Payload
Trout Spey HD
Maverick
Sonic
In order to qualify for the warranty, you need to register your rod when you receive it. It's easy and done right on their website. The only complaint I'd have is that Sage's serial numbers can be extremely difficult to read.
I bought a 7.5' 3-weight Trout LL fly rod from Sage, and honest to God I couldn't read the serial number—and I have 20/20 vision. I emailed Sage and here's what they said:
"Hello there, I'm sorry to hear about the issues. To the untrained eye these often go overlooked on our darker blanks.  The serial number will be dead center of the Sage logo about a quarter turn downwards under the logo. This will start with an A followed by a second capital letter, followed by five numbers. I highly suggest you use a flashlight to aid you and finding this. The only time a serial number would not be present is if there is an obvious "B" in the Sage logo. This would indicate blank or custom rod. This would be sold as blank graphite and a rod builder other than Sage added the handle and components. I hope this helps."
I was able to make out the serial number (I think), and I submitted it on their website for registration.
In summary, Sage has a tremendous warranty. Their rods are top-tier, made in the U.S.A, and I highly recommend them to you.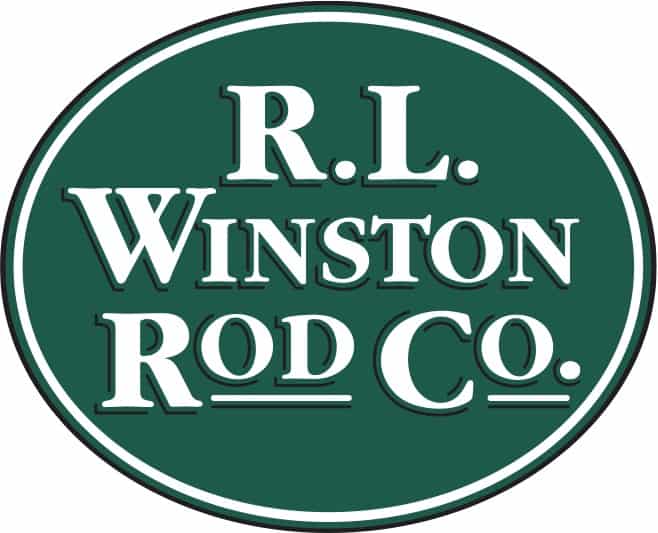 RL Winston Rod Warranty
Ah, the sight of Winston green. (Their rods are always a deep shade of green.)
I've got two rods from Winston, a 7.5' 3-weight Pure, and a 9' 5-weight Pure (my current favorite rod). I mentioned earlier that I had a 7.5' 3-weight from Sage as well.
Why two of the same rod? Because I snapped the tip off of my Winston and didn't realize it can take months for rod repairs.
Winston offers what I'd call the best fly rod warranty in the country. It's an unconditional lifetime guarantee against breakage (your fault) or manufacturer defect. This applies to any rod they produced from 1996 on.
Their warranty is only made available to the original rod owner, and it is not transferrable. They will either repair your rod, or replace it with an equivalent rod.
As with all warranties, you need to submit the registration either by mail, or you can scan the card and e-mail it to them. Winston fly rod serial numbers are located in the written script near the cork handle.
Winston does not repair or replace the rod if it is intentionally damaged, pieces are lost, or neglect is apparent.
If you need work done on your rod, the entire rod must be returned the Winston.
When I had to send my rod in to Winston for repairs, they told me it'd be 3-6 months (which is why I bought a replacement rod on the meantime). But, it only took two months, and the rod came back good-as-new. The process was simple and convenient.
Winston charges $75 for rod warranty repairs for "Modern" rods (serial nuber 175,000+), $100 for "Classic" rods (serial number 100,000-175,000), $150 for "Vintage" rods (serial number 100,000 and lower), and $175 if the repair is non-warranty related.
Their bamboo rods also have a transferrable lifetime guarantee against manufacturer defects, but not against user error. Broken tips are $275, broken mid-sections are $300, broken butt-sections are $375, and a total rod refurbishment is $450.
They'll e-mail you a confirmation when they receive your broken rod, and also when it's repaired and ready to ship.
Winston rods are a work of art, and they stand behind their product with the best warranty in the fly fishing industry.
Winston is based in Twin Bridges, Montana, where their rods are made.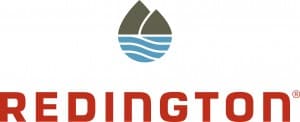 Redington Rod Warranty
Redington offers are lifetime, original owner warranty on their fishing rods, with the notable exceptions of the Crosswater Series and the Minnow and Topo combos.
They do not cover damage caused by misuse, neglect, theft, or loss. Upon receiving a warranty claim, Reddington will replace your rod with a newer model when necessary. They don't guarantee similar colors, even with replacement parts.
I broke my Redington Trout Classic rod about a year ago (my fault), and to repair it would've been nearly the cost of a new rod. My guess is that since Redington rods are value-based, they don't even do repairs. This is just my speculation, but I'd say they just send you a new rod, or a replacement part that fits your rod.
In order to do work on your rod, you must ship it in its entirely to Redington's headquarters in Bainbridge Island, Washington (same city as Sage).
If their "technicians" deem that your fly rod isn't repairable, they'll issue you a discount code to use on their website to purchase anything you want (it doesn't have to be a rod).
Despite their somewhat discombobulated warranty, I give them credit for building affordable fly rods. I paid $150 for mine, and it served me well when I was starting out—I think the Trout Classic is an excellent beginner-to-intermediate fly rod.
Redington's repair team can be contacted by calling 866-498-7243 or by using the "contact us" form on their website.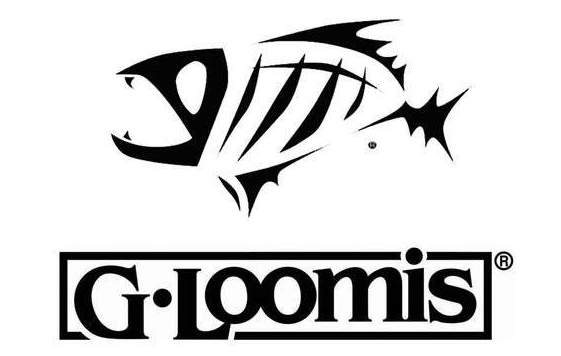 G. Loomis Rod Warranty
Rods from G. Loomis come with a limited lifetime warranty against issues of worksmanship and materials for the life of the original owner.
In order to secure the guarantee, you need to register your new rod within 30 days of purchase.
Upon submission of a claim, G. Loomis will analyze your rod to determine whether the breakage was caused by workmanship defects. If it was, they will either repair or replace the rod at no charge to you.
If they determine the break was caused by misuse or accident, they'll replace or repair the rod for a fee. They'll provide a full estimate and wait for your approval.
Submitting a rod entails shipping it back in a prepaid and insured container along with a completed copy of their web warranty return form.
G. Loomis is owned by Shimano, and is based in Peterborough, Ontario, Canada. Their customer service number is 866-491-5229.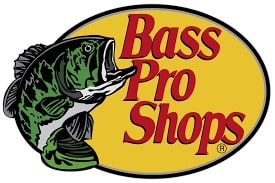 Bass Pro Shops / Cabela's / Sportsman's Warehouse Rod Warranty
Bass Pro Shops purchased Cabela's and Sportsman's Warehouse several years ago, so I'll review their combined rod warranty policy.
Bass Pro Shops, Cabela's, and Sportsman's Warehouse brand fly fishing rods are warrantied for—drumroll please—one year from the date of purchase. This guarantee covers defective workmanship, materials, or breakage under "normal fishing conditions."
Their warranty is voided if the rod is in misused condition, and it doesn't cover "normal wear and tear."
They have a series of rods that are warranted for ten years, including:
Johnny Morris Patriot
Johnny Morris CarbonLite 2.0
Johnny Morris Signature Series
Johnny Morris Platinum Signature
While Bass Pro Shops has their own signature rods, they're primarily a reseller and as such, if you purchase a rod manufactured by another company, you need to contact the manufacturer directly for warranty work if it's been over 60 days from the date of purchase.
If you damage your rod and want them to repair it, fees start at $20.95, plus parts and shipping costs.
You would mail your rod to their Outdoor World headquarters in Springfield, Missouri.

Scott Rod Warranty
The Scott company offers a lifetime warranty on their fly rods, but it's only valid for the original owner (not transferrable), and must have been purchased from an authorized Scott dealer. You also must register your rod within 30 days of purchase on their website.
Rods that aren't registered, and rods that are purchased from third-party websites such as eBay and Amazon, are not covered by the warranty.
As is standard, their warranty doesn't cover theft, transportation or shipping damage, intentional damage, or neglect.
All rods made after 1994 (serial number greater than 35,000) are protected. If your rod has been discontinued, they can't guarantee color matches with existing rod components.
Their bamboo rods come with a one-year warranty against defects in materials and workmanship, and only applies to the original owner.
You can download a repair form on their website.
Scott fly rods have an excellent reputation in the fly fishing world, on par with Winston and Sage. I've never owned one, but will no doubt purchase one eventually.
Scott is based in Montrose, Colorado and they can be reached at 970-249-3180.

Echo Rod Warranty
Echo covers their fly rods for the "natural life" of the product against faulty materials and workmanship, as well as normal rod usage. There is no specific time frame applied to the guarantee.
Their warranty applies to the original owner of the rod, and is not transferrable. If you break your rod during fishing-related activities such as casting, line management, or fighting fish, you're covered. Their warranty work does require a modest fee as well as shipping costs.
Repairs generally take a week or less, which is impressive.
If the rod breaks and it's your fault, you can purchase a new tip from them. This is the only rod section available for purchase. I think this is a refreshing option and should be more widely adopted in the industry. The rod tip is almost always the section that breaks on a fly rod.
If your rod is no longer being produced or is deemed not reparable they'll offer an equivalent rod at 50% off the manufacturer's suggested retail price (MSRP).
A warranty service request can be submitted electronically on their website.
Echo is a value-based manufacturer based in Vancouver, Washington. I've never used one of their fly rods.
Summary
If you've read through this article, you can clearly see that the more you pay for a fly rod, the better (and longer) your warranty will be.
When I first got into fly fishing, I purchased a really inexpensive rod for two reasons, and I suggest you do the same. Those reasons are:
You'll be able to determine whether or not you even enjoy fly fishing and casting. You might not.
You'll learn how to treat a fly rod, and how fragile they can be.
Make your rookie mistakes with a less expensive rod. You'll also learn what type of rod you cast best with, whether it be slow, medium, or fast action. After a few months you'll be ready to upgrade, and you won't feel like a poser (ie. the people who golf twice and then buy $2,000 clubs).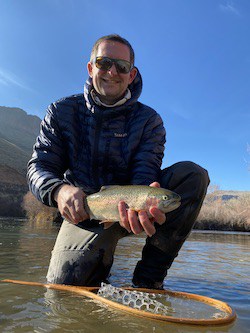 About the Author
My name's Sam and I'm a fly fishing enthusiast just like you. I get out onto the water 80+ times each year, whether it's blazing hot or snow is falling. I enjoy chasing everything from brown trout to carp, and exploring new waters is something I savor. My goal is to discover something new each time I hit the water. Along those lines, I record everything I learn in my fly fishing journal so I can share it with you.